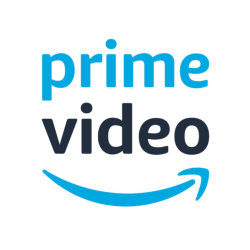 and


(formerly IMDb TV)
Jump to Titles. The following programs are AUDIO DESCRIBED IN ENGLISH on USA Amazon Prime Video (streaming or purchase). Jump to titles. See our separate Foreign Language AD listing for Prime Video titles in the USA with Foreign Language Description. This listing is generated by the Audio Description Project based on input directly from Amazon. Feedback on titles may be sent to audio-description-feedback@amazon.com.
LAST TITLE UPDATE: Nov 28, 2023; count = 5227 titles (not all of which are unique because there are duplicate video choices like 4K or Bonus Features); 864 of which are FREE for Prime members; and 208 of which are FREE on freevee. The

date is the date added here during the past week, which will be slightly after Prime Video added it. In 2023, Prime Video has been adding a net of about 80 titles per month. Additions to this list are posted on Twitter,  Facebook, and Instagram.
Activating Description and Device Support: See Amazon Prime Video Audio Description Options.
Title Variations.

If nothing or "Theatrical" appears after a movie title, the movie is identical to the one shown in theaters (as opposed to having "Bonus Features" for example.)
Since we now list each title variation on a separate line (rather than one line with multiple video modes), there are more titles listed here than unique titles available. In these cases, occasionally genres, ratings, or years may erroneously vary based on what Amazon sends us. This number and the variations should decline over time as Amazon combines video modes in their online listings rather than have separate pages. Note, however, that sometimes the same title is listed twice because it may be available on multiple channels or providers.

Ratings: Amazon is now using their internal rating system for all titles sent to us, and we present them as-sent.

ALL, 7+, 13+, 16+, 18+, and Not Rated. (16+ and 18+ pretty much translate to R).
The ratings online may be the more traditional MPAA ratings.

Viewing Options: We are now indicating which viewing options offer audio description.

For example, if a title says only "Buy; Rent", then even if there is a Free with Prime option shown online, you should not expect AD there.
The term Channel Subscription means AD is present only if you have purchased a subscription to the specified streaming service (like Paramount+ or Showtime) through Amazon. In some cases, Amazon has created the AD for such titles, and you may not find AD independently on the service.
IMPORTANT: If a title is available in more ways than we list (e.g., a Channel Subscription, but we only list Buy/Rent), you will generally NOT see the AD icon on Prime Video, because not all viewing options have AD. Trust our listing.

Fee vs. Free:

Original Amazon-produced series and some movies are free for Prime members (denoted as Included with Prime here and online). See our Free With Prime listing at the bottom of this page. Other titles can generally be rented or purchased, though some are purchase-only (denoted Buy).
freevee: Some titles are free to watch (with ads) on Amazon-owned freevee (formerly IMDb TV). They are designated Free with freevee and can be watched this way within Prime Video or via an app on an iOS or Android device, a Smart TV, or a media stick or player. See our freevee Titles listing at the bottom of this page.

For Series, not all seasons are necessarily described.
Note: We are working our way through supplying correct studio information for each film. Some of the studios listed are not correct, as they may reflect current distribution sources due to acquisitions, not original studios.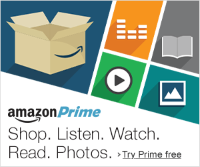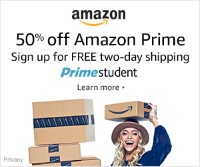 IF YOU ARE NOT A MEMBER OF AMAZON PRIME: Try Amazon Prime 30-Day Free Trial
If you are a student, you are eligible for: Prime Student 6-month Trial
(These are Amazon Associate referral links; commission to the ACB.)