B-Creative Audio Describer Training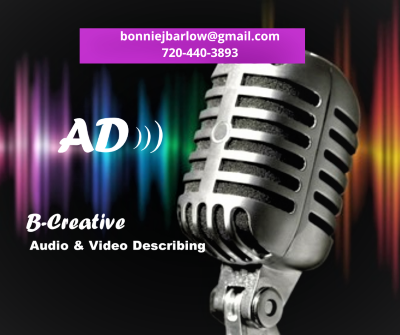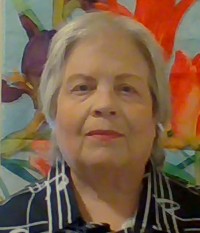 CLASSES NOW OPEN for September through November, times to be determined. Eight classes, conducted in 2-hour sessions per week over four weeks. Contact Bonnie Barlow directly: [email protected], 720-440-3893.

With 30 years of experience in all types of Audio Description, B-Creative offers online training following specific tracks of interest to students either one-on-one or small groups of 2 to 6 students. Affordable individual training also available.

Basics of Audio Description.
Best practices, examples of movies, videos, streamed content, conferences, narrators, quality assurance, etc.
Determine your niche and goals.
How to find description work.
How to find resources to improve your description.
Writing Audio Description Scripts
Formatting, tips and shortcuts.
Practice and feedback. Mentoring beyond the class.
Broadcast Television
Streamed Media
Films
Videos
Virtual Recorded Events
Other areas may include art and museum exhibits, immersive experiences, materials for conferences, etc., according to students' interests.
Filmed Dance and Plays.
Other Areas of Interest:
Quality Assurance of Audio Description: Learn the process and how to learn from QA sessions and feedback.
Theatrical Audio Description: Describing live performances - Concentration on plays for and theatrical venues including how to provide onsite and remote Audio Description for live and virtual performances.
Voice-over/Narration for Audio Description: Specifics unique to audio description voice-over work.
For fees and additional information, see Bonnie's Brochure. Note: This training is not sponsored by the ACB or the Audio Description Project.