Audio Description Institute (ADI)




ADI is typically held annually at the ACB's Annual Conference in July each year, plus one other time during the year. The class is taught by Dr. Joel Snyder.
The last class was August 8-12, 2022, 1 - 5 pm each afternoon, and was held virtually. See the ADI Announcement for reference. The next class will likely be in 1Q23.
FOR REFERENCE: The following information is generic and applies to all of the ADI training programs:
Topics:
1) audio description history and theory
2) the "Four Fundamentals of Audio Description" ©
3) active seeing/visual literacy-developing skills in concentration and observation
4) the art of "editing" what you see
5) vivid language: "The Visual Made Verbal"™
6) "Speak the speech, I pray you"--using the spoken word to make meaning
And new:
- Audio Description in the U.S. and around the world
- The Mechanics of Audio Description
- Audio Description Writing Software
- Audio Description Producers
- How to Get Work as a Describer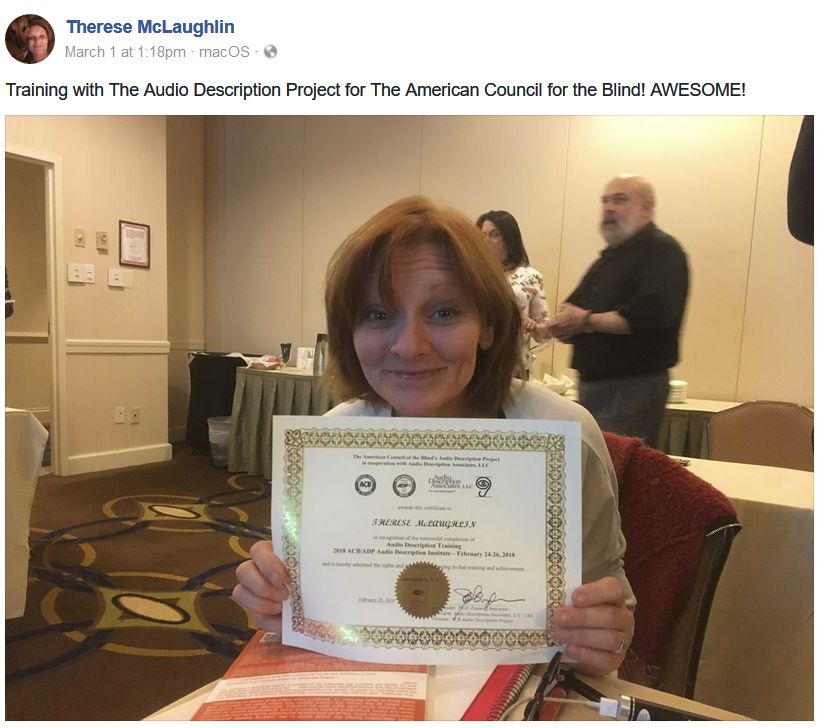 NOTE! The ADI is taught by the director of the Audio Description Project, Dr. Joel Snyder, who has taught audio description all over the world and obtained his doctorate degree in the subject. In July 2014 he published a book based on his work with audio description: The Visual Made Verbal, available for under $20 by clicking the link. The book is given to each workshop participant.