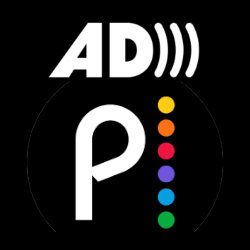 The following programs are AUDIO DESCRIBED IN ENGLISH on Peacock in the USA. Jump to Titles. On Peacock, titles with audio description will have an

icon next to the title or series episode name.
LAST TITLE UPDATE: Dec 8, 2023; count = 279 titles. The

date is the date added here, which may be later than Peacock added it. In 2023, Peacock has added a net of about 5 titles per month. Additions to this list are posted on Twitter,  Facebook, and Instagram. If you have problems with any of the audio described titles on Peacock, please contact Peacock Customer Service. Peacock is owned by NBCUniversal.
The Peacock website indicates all major streaming devices are supported, including Android, Apple TV, Fire Products, Roku*, and Chromecast. Here is a great article from the AFB on accessibility of the Peacock app. *In December 2022, a user reported that Peacock is not accessible on Roku.
Note: A basic Peacock subscription used to be free, but this option is no longer available to new users. For those users grandfathered on the Free Tier, some titles listed below are free, and some series titles are free for a season or the initial episode or two, then require Premium access for the rest.