Miscellaneous DVD or Streaming Titles With AD Tracks

New in 2021 is a service called Imagination Videobooks, which has added audio description to both audio- and video-books for children. We do not list their offerings separately on this website, so be sure to check out their rapidly expanding catalog, which is created in conjunction with the Described Captioning and Media Center.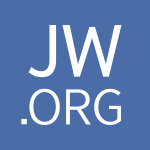 Jehovah's Witnesses has invested in training of audio describers and has added audio description in 48 languages to the 400 languages they support in their videos! So far they are concentrating on describing the video clips that are imbedded in the presentations made at their annual conventions during 2020 and 2021, but other videos might be available in the future. You will find a list of their audio described videos here: JW Audio Described Videos.

Jul '21
All Others (Various Services; Some Fee, Some Free)
TOTAL: 12 titles.