Audio description at a museum, park, or exhibit is not the same as an audio tour or a docent-lead tour. Audio description has a different focus: describing the actual object, rather than addressing its creator or history, for example. A true audio description tour of a museum would actually assist in leading you from exhibit to exhibit, and the emphasis would be on size, shape, color, texture, detail. If you are lucky, you will be allowed to touch some of the objects on display, but you should not expect this accommodation.
For an example of museum description, see our page on Audio Description of a Museum Painting. See also the Verbal Description Database by Art Beyond Sight's Museum Education Institute and Audio Description in an Inclusive Museum. You can also play this video to hear a visually impaired art museum tour guide explain How Do Visually Impaired People Enjoy Art?. And here's a fun 3-minute video about a young boy who audio describes a museum painting to his blind mother. Finally, you can hear museum, park, and exhibit tours via our archive.

Some cruise lines also offer audio description accommodations. We have a "white paper" on the subject: Cruising to a More Inclusive Experience on Cruise Ships.
National Parks are expanding their use of audio description via the UniDescription Project. Read: Audio description app studied by field-research team at Muir Woods National Monument. Search for "unidescription" in your phone's App store to hear audio description of more than 50 National Park Service brochures so far. You can also listen to Eyes on Success Podcast 1839 which addresses Accessibility of US National Parks; and try this Google Search for Audio Described Tours at National Parks.
Not many museums or parks offer audio described tours. Here are the ones we know about. Unless mentioned, there is no assurance these tours are any different from regular audio tours, but they have been reported by patrons who are blind. Let us know about ones in your area so we can list them!
We have been asked about tactile displays for museums to supplement audio description. Here are three sources:
Museums and Exhibit Staff: See our newly updated Technology for Audio Description page for ideas for your organizations.
UPDATED May '23 -- Thank You Contributors!
---
AL AR CA CO CT DC FL HI IL IN KS KY MA MI MN MO ND NM NY NC NV OH PA SC TN TX WA WI
See also Performing Arts and London Museums
Alabama
Arkansas
Touchable Map of Painting

Kerry James Marshall, Our Town,
1995, acrylic and collage on canvas,
101 x 143 in. Crystal Bridges Museum
of American Art, Bentonville, AR.
The Crystal Bridges Museum of American Art in Bentonville, AR, offers special "verbal description audio tours" downloadable as an App or borrowed on devices within the museum. Free tactile and multisensory tours of the museum are offered upon request with advanced notice based on availability using this Crystal Bridges Contact Form. Read the multisensory tour blog post.
California
Disneyland and Disney's California Adventure (as well as Disney World in Florida - see Florida) offer an audio description "Handheld Device" (that's the official name) for select attractions and shows. A $25 refundable deposit is required to borrow the equipment from Guest Relations. Read the official Disneyland Services for Guests with Visual Disabilities page. The same device is available in Florida at Disney World. See additional article references under Florida and be sure to read the Webmaster Comments there. NOTE: The device was updated in 2018, and its new photo is below.

May '23: Alex Howard wrote on Facebook: "These people deserve some major acknowledgment. Some of the best audio description I've ever heard! It describes things even my fully-sided girlfriend couldn't see. They really did enhance my experience! I want to give them proper credit!"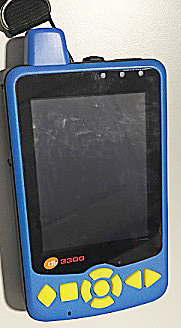 The Getty Center - Los Angeles; GettyGuide multimedia players are free of charge at the pickup desk and contain a "visual descriptions audio tour."
The Getty Villa - Pacific Palisades; The GettyGuide multimedia player is free in the Atrium but does not have a specific audio description tour; a 20th-century replica of Venus is available to touch at the end of the Outer Peristyle, and explanatory labels are provided in braille; "Handling Sessions" are available when planned with the museum in advance.
Yosemite National Park offers an audio described tour of the visitor center museum, and their park film, Spirit of Yosemite, is also audio described. Yosemite has a new App which can help guide you around the park. According to their website, "All site locations are audio described, including wayside exhibits and tactile relief models, and all images have alternative text."
Golden Gate National Recreation Area - San Francisco, 415-561-4700
Marin County (North of the Golden Gate Bridge)

Muir Woods National Monument- downloadable Audio Described Brochures
Marin Headlands- There are some exhibits that are tactile and there are some exhibits that provide audio recordings for visitors with vision impairments in the Visitor Center.
Fort Baker- Fort Baker offers an accessible Cell Phone Tour. Two tour routes are available:

A three-mile moderate walking tour with 18 stops that will take about 3 hours to complete.
A 3/4-mile accessible tour route around the Fort Baker parade ground with 10 stops that will take about 1 hour to complete, plus five additional stops that can be listened to from your car.
When you get to Fort Baker, follow the guide and look for the small signs indicating a stop. Then call 415-375-8281 and enter the tour stop number and then # (pound sign) to hear 1 to 2 minute audio segments. The tour is free, but your cell phone carrier will charge their usual rate for minutes used in the 415 area code. You may also call into the tour from home or any location and visit the stops in any order. If you want to listen to the tours on your personal mp3 player, you can download the mp3 audio files as well as .pdf and .doc text versions of the audio files.

Nike Missile Site- audio described video about the site.

San Francisco County (South of the Golden Gate Bridge)

Crissy Field- You can download audio described recordings of "Under Three Flags", a brochure documenting the history of the Presidio of San Francisco; "The Natural Presidio", a brochure about plants, animals, and the natural environment; or "Golden Gate NRA", the general park wide brochure.
Fort Point- Tactile Orientation Maps and Fort Point Audio Described Brochure
Alcatraz- Audio Described Tour, Braille Transcript of Cell House Tour.
Lands End- Audio Described Tour at the New Visitor's Center is available for check out at the service desk can be downloaded as a digital file of the recording.

San Francisco Maritime National Historical Park - San Francisco, CA
Visitor Center: 415-447-5000, Accessibility Coordinator: 415-556-0185

Audio Tour and Self-Guided Tours Descriptive audio tours specific to the park and a printed self-guided tour of the park and nearby Fisherman's Wharf are planned (posted Oct 2015).
The Los Angeles County Museum of Art. Their website says, "Tours [for visitors with special needs] must be arranged at least three weeks in advance and depend on availability of LACMA's trained art docents. Please call 323-857-6109 or email [email protected] for more information."
Colorado
U.S. Olympic & Paralympic Museum, Colorado Springs, offers the following: "Audio descriptions: If guests select audio descriptions as a preference during registration, these [6-minute] audio descriptions are triggered automatically by a tactile floor strip and provide an introduction upon entering each gallery." In addition, "Touchscreen interactives feature tactile keypads designed to assist with screen navigation."
Connecticut
CRIS Radio (Connecticut Radio Information System) is integrating QR Code technology to instantly "link and play" audio files of information posted on signs or other printed materials for people who are blind or print-handicapped. Visitors can access the audio files with any mobile device downloaded with a QR Code Reader application. CRISAccess™ is part of CRIS Radio's new Adaptive Audio Accessibility services initiative that promotes access to information at museums for people who have difficulty reading posted signs. See how it works:
Download a QR Reader onto your smart phone: Android | iOS
(most smartphone users can simply use the phone's camera)
Visit one of our museum sites:
District of Columbia (Washington, DC)
The International Spy Museum offers an audio described tour.
The John F. Kennedy Center for the Performing Arts (aka The Kennedy Center) will provide audio description for most of its performances if requested at least three weeks in advance.
The Library of Congress is now offering a touch tour twice a month. Press Release. News article.
The National Gallery of Art: Audio tours providing vivid descriptions of works of art are conducted by Picture This on the fourth Wednesdays and Saturdays of each month starting at 1:00 PM in the rotunda of the gallery's West Building. The tours last about an hour.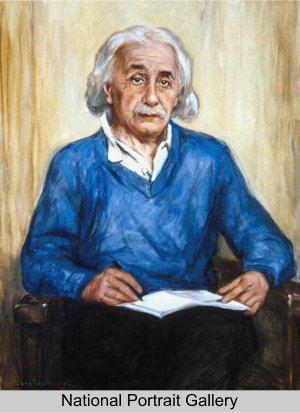 The Smithsonian museums have limited audio description available in the form of information specialists and docents. Ask at the information desk. Films have description, but you need to request earphones. Specific museum accessible information call-in numbers follow:
African Arts: 202.633.4600
Air and Space Museum – Both Locations: 202.633.1000 (Request 3 weeks in advance)
American Art Museum: 202.633.7970 (recording) - docent-led tour for visitors who are blind or have low vision; includes touch tours (photo below); read this late 2018 article on the American Art Museum
Anacostia Museum: 202.633.1000 (follow the prompts)
Arts and Industry: 202.633.1000 (follow the prompts)
Freer Gallery: 202.633.4880
Hirshhorn Museum: 202.633.1000 (follow the prompts)
Museum of American History: 202.633.1000 (follow the prompts)
Museum of Natural History: 202.633.1000 (follow the prompts)


Try the Insect Zoo Audio Description Tour online
National Museum of the American Indian: 202.633.1000 (follow the prompts)
National Portrait Gallery: 202.633.8506. Portrait Insight Tours by request only: verbal descriptions and tactile objects included. For more information or to request a tour, email [email protected]. You may also listen to prerecorded audio descriptions of selected works, or download an app to listen to descriptions.
National Postal Museum: 202.633.2991
National Zoo: 202.633.2922
Sackler Gallery: 202.633.4800
Smithsonian Castle: 202.633.1000 (follow the prompts)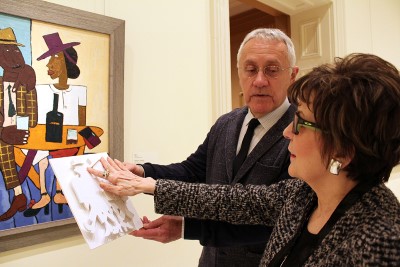 The United States Holocaust Memorial Museum will provide a special guided tour for blind and visually impaired visitors upon request. You can download the Audio Tour of the Museum's Hall of Witness and Hall of Remembrance in advance for you own device, or ask to borrow one at the museum.
The George Washington Memorial Parkway has wayside signs with tactile elements and some audio components. If you wish to experience a tour with audio components, contact the park ahead of time.
The White House offers an audio tour, which features welcoming remarks from Mrs. Obama followed by a room-by-room audio description of the highlights and features of the White House. The audio tour must be requested at the time the tour reservation is made through a member of Congress, at least 21 days in advance. Read the Press Release!
Florida
Walt Disney World (Magic Kingdom, EPCOT, Hollywood Studios, and Animal Kingdom) is offering an audio description "Handheld Device" (that's the official name) for select attractions and shows. (See photo above under California). A $25 refundable deposit is required to borrow the equipment from Guest Relations, and you must borrow the device separately at each park from the Guest Relations office just inside the entrance gate on the left (except for EPCOT, where it is located beyond Spaceship Earth, and there is no Guest Relations office at the rear entrance to EPCOT). Read the original Disney announcement, or read the WGBH Media Access announcement, or view and hear a video of the Haunted Mansion overlaid with the audio from the Handheld Device, or read and view more information about the device and its technology. And here is the official Disney World Services for Guests with Visual Disabilities page.
The Holy Land Experience in Orlando offers multiple shows which are narrated well by actors using descriptive details.
The Dalí Museum in St. Petersburg offers audio tours.
Hawaii
The Arizona Memorial offers sighted guide assistance and includes a special unit that can be borrowed to assisted blind users enjoy the tour. The USS Bowfin Submarine Museum offers audio self tours (no hands on), but they are not safe for a blind person alone.
Illinois
Indiana
Kansas
Spencer Museum of Art, University of Kansas, Lawrence. They offer "Art Beyond Sight" tours.
The Dole Institute of Politics, Lawrence, has temporary exhibits that usually include audio description, and past ones may remain online with description.
Tallgrass Prairie National Preserve offers an interesting device called a Trekker Breeze+ which uses GPS to determine where you are on 40 miles of trails. "Hear the sound made by the bison, bird calls, coyotes, and the voice of a park ranger telling about the natural and cultural resources that make up the preserve."
Kentucky
Massachusetts
Mass Audubon, with locations across the state, has several accessibility features, including "Sensory-rich audio tours (available by cell phone and/or audio players)."
Museum of Fine Arts, special audio description tour on the MFA Guide (free for blind visitors at the Sharf Visitor Center, but request the version with the tactile dot on the number 5); also available, "Behind the Screen" self-contained tour and sachel; Tactile Art Cards for all ages; audio tactile book "Style: Period Details Explored in Teapots"; and Feeling For Form tactile tour (please email the MFA museum for this tour).
Old Sturbridge Village - CRIS audio files QR codes (CRIS is defined under CT above)
Michigan
The Henry Ford (multiple buildings) offer some limited accessibility services for visitors with vision impairment. See "Accessibility" on the referenced web page.
Minnesota
The Bell Museum at the University of MN in St. Paul offers an audio described audio tour of the museum. On occasion, the museum offers special audio description for traveling exhibits. 612-626-9660; [email protected].
For a complete list of current audio described events (both theatre and museums), please see the Minnesota Accessible Activities Calendar.
Missouri
St. Louis Zoo, audio description is available at the Sea Lion Show and elsewhere.
Nevada
The Mob Museum, the National Museum of Organized Crime and Law Enforcement located in Las Vegas, offers described tours on request.
New Mexico
The Albuquerque Museum of Art and History has had docents trained to give tours to patrons who are blind.
New York
In Buffalo, the Albright-Knox Art Gallery offers a multisensory tour the first Saturday and second Wednesday of each month.
In New York City, most of the major museums offer monthly programs oriented to people who are blind and visually impaired. Art Beyond Sight is very influential and active in organizing these programs and working with other museums. In addition, Karen Kacen, an accessibility consultant and educator, has helped to create accessible tours in many museums in NYC. She teaches museum staff and docents techniques for developing and implementing Verbal Description and Touch Tours, as well as how to be vividly verbally descriptive. Contact individual museums for program information.
The Greater New York Council of the Blind (GNYCB) has a web page detailing Museums Providing Accessible Tours in NYC. For more information, or to be placed on a museum's contact list, contact the museum of your choice directly using their website links. As of January, 2020, the following museums are listed in great detail on the GNYCB site:
American Folk Art Museum
American Museum of Natural History
Brooklyn Museum
Cooper-Hewitt, Smithsonian Design Museum
Guggenheim Museum (view/listen to article: Guggenheim's Audio Guide Brings The Art Museum To Listeners' 'Mind's Eye'; or listen to the ten tours at The Mind's Eye Programs page)
Intrepid Sea, Air & Space Museum
Jewish Museum
Met Cloisters (A branch of the Metropolitan Museum of Art)
Metropolitan Museum of Art
Morgan Library & Museum
Museum of Arts and Design
Museum of Jewish Heritage (A Living Memorial to the Holocaust)
Museum of Modern Art
National September 11 Memorial & Museum
Noguchi Museum
Queens Museum
Rubin Museum of Art
Tenement Museum
Whitney Museum of American Art
The Franklin D. Roosevelt Presidential Library and Museum in Hyde Park offers 13 hours of audio description in both English and Spanish via a handheld device.
Poster House is the only museum dedicated to posters! They offer both an in-person and a virtual "Verbal Description" tour monthly, among other accessibility accommodations. You can RSVP by emailing [email protected] or calling (914) 295-2387. The tours are monthly at 4pm-5pm, have automatic captions, and recordings are available upon request.
Other sites of interest would include the Statue of Liberty (which has audio tours) and the African Burial Ground, a National Monument, which has "an audio component for the sight and/or hearing impaired."
North Carolina
Sculpture Audio Description. Three Triangle area NC cities have audio described tours of some of their sculpture and artworks as follows:

Read about the DADA Project (Durham Audio Described Art, by Duke University students) -- a model for other universities!
Some sculptures sponsored by the City of Raleigh Arts Commission have an audio description tour online: Greater Raleigh Sculptures.
While the artwork has changed, the audio description of the Cary Outdoor Sculpture Exhibition is still online.

The NC Museum of Art offers audio described touch tours by a specially trained docent. The tour includes touching certain exhibits with gloves. Arrange the tour in advance by calling 919-839-6262. Note: Audio Description was made available for the You Are Here exhibit in 2018 and is available online. Read the Press Release or Listen to the Podcasts. The museum also offers audio description online for various works.
The Contemporary Art Museum (known only as CAM) offers audio described tours upon request. The Visual Art Exchange (VAE) sometimes has tactile exhibits.
Visit Arts Access for possible other opportunities.
North Dakota
Scandinavian Heritage Park and Museum, Minot, 701-852-9261. The park is equipped with beacons that contain audio description of different elements in the park via and iOS or Android app.
Ohio
The Cleveland Museum of Art: Specially designed tours for visually impaired visitors are offered by prior arrangement. Contact [email protected]. Groups that include individuals with vision impairments might also wish to inquire about scheduling an Art To Go session on site at the museum. Contact [email protected] to inquire. Art to Go programs allows visitors to handle and hear about actual works of art. Free for persons with visual impairment only; fee is $75 per group for others or $100 if program travels to you. Register two weeks in advance minimum for Art to Go at https://cmaweb10.clevelandart.org/cgi-bin/Education.py; not all dates may be available.
Ohio Craft Museum: Several audio described touch tours offered for rotating exhibits. Contact Megan Moriarty by phone (614) 486-4402 or email [email protected].
Riffe Gallery (the Ohio Arts Council): Contact Kim Turner by phone 614-995-0066 or email [email protected].
Pennsylvania
The Franklin Institute in Philadelphia can provide a staff member to tour the exhibition with you to describe artifacts; call at least one week in advance to arrange.
The Philadelphia Museum of Art offers multiple accommodations for people with visual impairments, from braille signs to free audio tours; but they also offer personalized tours including tactile tours (plus tactile interpretations of paintings) when arranged in advance. Their "accessibility" page is quite extensive and a good model for others.
The Warhol (The Andy Warhol Museum) in Pittsburgh has an audio guide called Out Loud that features visual descriptions of artworks. Here is a video that discusses the audio guide and how the audio guide was put together.
South Carolina
At the time of this writing, the tour has not been finalized, but expect an audio described tour of the facility at Cowpens National Battlefield, a Revolutionary War battleground in Gaffney, SC, sometime in 2015.
Tennessee
The Country Music Hall of Fame and The Hermitage in Nashville both offer hand-held audio devices.
Texas
The Houston Livestock Show and Rodeo offers live audio description.
The Meadows Museum at Southern Methodist University offers multimodal programming with raised-line, tactile drawings; touch tours; descriptions of the art work; low vision optical aids; braille and large print; and sighted guides and interpreters to accommodate the needs of visitors with disabilities. Contact Kayle Patton, Education Coordinator, 214-768-4677.
Museum of Fine Arts Houston. "Art Beyond Sight" - Trained gallery educators use verbal descriptions and hands-on materials to engage participants (check schedule for dates). Also, with at least two weeks' notice, you may request gallery educators who are trained as sighted guides to enhance the museum experience for blind or partially sighted visitors.
The Nasher Sculpture Center in Dallas offers several tools for visitors with visual impairment. Call 214-242-5100 for more information.
Audio recordings describing the appearance of selected artworks are available on the Nasher App.
A Touch Board board is a collection of the specific materials that were used to construct the Nasher, from the Italian travertine walls to the South African granite pavement.
Binders in large print and braille featuring general information about the museum and its history and label text for the collection and exhibitions on view.
Sculptural Insights offers a multi-sensory experience for visually impaired visitors. Adults engage with art through hands-on activities, tactile tools, verbal descriptions and group discussions.
Space Center Houston will waive the audio tour fee for visitors who are visually impaired; however, the audio tour is not specifically designed for visitors who are visually impaired.
Washington (state)
The Seattle Art Museum offers monthly audio description docent-led tours. They also have electronic Audio Guides for special exhibits. Other museums in the area which have occasionally offered audio description are Museum of Flight, Bellevue Art Museum, and Pacific Science Center. For more information, contact Vision Loss Connections at 206-282-3913.
Wisconsin
Leigh Yawkey Woodson Art Museum, Wausau, Wisconsin. Art Beyond Sight, for individuals with no or low vision, provides a multisensory exploration of the visual arts - offered quarterly during each exhibition. Since 2006, the Museum has included verbal descriptions, tactile artworks, raised-line drawings, sound effects, scents, and/or tastes in these free Art Beyond Sight programs that often feature interaction with artists in residence. Audio tours available, free, on iPod touch devices that offer artist interviews and audio interpretations of selected artworks from each changing exhibition and from the Museum's collection.