This page covers audio described programming oriented toward children under 13. Updated May 4, 2021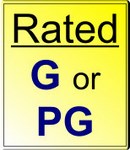 For DVDs and Blu-ray discs, parents seeking guidance on appropriate audio described offerings for their children should consult our listing of DVDs Rated G or PG With Audio Description. Our Television page will guide you to children's offerings on Saturday mornings on various networks; but you'll be mostly on your own to find programming on PBS, since they refuse to list which shows they describe.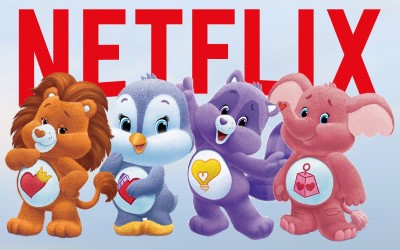 In April 2015 the subscription video streaming service Netflix began offering audio description for many of its offerings. Today, there are over 1500 described titles on Netflix, with a commitment by Netflix to audio describe every new original series they create. Regarding their commitment to audio description for children, approximately a third of Netflix audio described shows are oriented to children under 13.
As of May 2021, within that one-third, Netflix offers 315 programs in the Kids & Family genre, and over 235 animated programs age-appropriate for children under 13, many of them for ages 0-6. Some are series, some are movies. To aid parents in selecting appropriate programming, we are including the Netflix-suggested ratings for all programs in our own listing. To find appropriate described shows, you can visit our Kids & Family Audio Described Titles on Netflix page where you will find both animated and non-animated age-appropriate shows along with their ratings.
Just as interesting is Netflix's future interest in children's programming. An April 2016 Seeking Alpha opinion piece on Netflix stated:
Netflix ... is spending a significant part of its content budget on movies and programs geared toward kids' entertainment. Already it has by far the biggest content budget, adding up to $5 billion, which is half of total box-office revenue. By allocating a higher proportion of the budget to content aimed at a younger audience, the firm hopes to create a long-term fan base. Back in January, Ted Sarandos, chief content officer of Netflix gave a hint about this when he stated that the firm would be "doubling down on kids and families." Of the 70 "global originals" which the firm hopes to release this year, 20 are made for kids. (Rohit Chhatwal, 12-Apr-2016)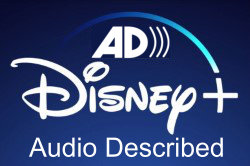 Disney+ is another streaming service where you will find over 650 age-appropriate titles described. You will also find described programming on each of the other streaming services to a lesser degree than Netflix and Disney+. On each streaming services' page of described titles, you can click the "Titles by Rating" link to see programming appropriate for your child.

New in 2021 is a service called Imagination Videobooks, which has added audio description to both audio- and video-books. We do not list their offerings separately on this website, so be sure to check out their rapidly expanding catalog, which is created in conjunction with the Described Captioning and Media Center.