Podcasts Covering Audio Description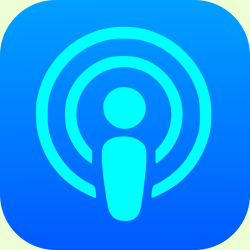 On this page we are collecting pointers to podcasts which cover the subject of Audio Description. If you can contribute, please send information to the Webmaster using the link at the bottom of this page. Last Updated: Nov 17, 2023.
ACB Community Events: ADP in Conversation Oct '23
October 21, 2023: hosts: Tabitha Kenlon and Roy Samuelson; guests: Ren Leach, Tanja Milojevic, Serina Gilbert, and Slau Halatyn
September 9, 2023: host: Tabitha Kenlon; guests: Satauna Howery, Fern Lulham, and Rebecca Odum
November 11, 2023: host: Tabitha Kenlon; guests: Colleen Connor, Brandon Cole, and Krishna Washburn
Podcast Series Dedicated to Audio Description
(Alphabetically)
Each page we link to gives you subscription options. All are free.
Individual Podcasts Related to Audio Description
(Newest First)
We try to link directly to the podcast, but sometimes you will have to search for the podcast on the page.