By Fred Brack, Webmaster, the Audio Description Project, interviewing Shane Bierley, Project Manager of Catalog Mastering in the Worldwide Technical Operations Department of Paramount Pictures, August 2019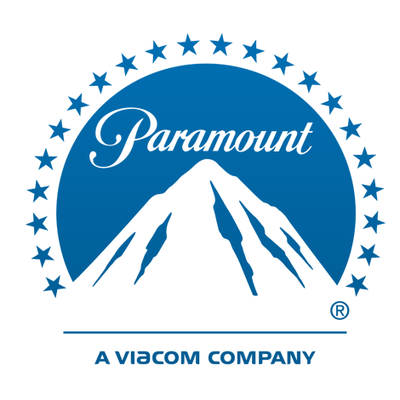 In 2011, Paramount Studios began producing audio description tracks for first-run movies, many of which made it to DVD. In 2018, Paramount released a greater percentage of all its films on DVD than any other studio. Now they are ramping it up even further, creating audio description tracks for older films which didn't have them. The primary purpose in doing so is to make these old films available to streaming services (like Netflix) with AD tracks. This is the story behind this wonderful project.
The popular "Jack Ryan" films (like "The Hunt For Red October") have been around for quite a while; but back then, studios were not creating audio description tracks for them. Now we want to watch them again on streaming services like Prime Video (which has them!); and thanks to Paramount, these films (and many more like them) now have AD tracks. I asked Paramount's Shane Bierley how this project came about.
The increase in the creation of AD tracks (catalog and new titles) has been the direct result of consumer's increased demand for greater accessibility options to all of our content in the United States and many countries across the world. It's important to us that we make our films as accessible as possible to all who wish to enjoy them, and this is one step towards ensuring that audiences are able to access our catalog with ease and convenience.
The size of the catalog of films with newly-released AD tracks is impressive: Over 150 films so far and counting! Shane told me that this effort started about two years ago when they observed the increased demand for description, especially with the rise in popularity of streaming services like Netflix and iTunes. The "demand" came from both end-users and clients (the streaming services). This dovetailed nicely with an internal desire at Paramount to extend the audience appreciation of older films, and thus the idea became a reality.
The decision about which titles for which to create AD tracks takes numerous factors into consideration:
Client demand (i.e., the streaming services)
Distribution rights
Popularity (effectively driven by consumer and client requests)
Sometimes clients already have licensed a film prior to an AD track becoming available. "AD tracks can be, and often are (depending on the preference of the licensee), supplied to that client once they are ready at no additional cost to the consumer."
We're excited to be able to share so many of these classic titles with legions of new fans who might not have been able to optimally enjoy them previously.
But how about the DVDs for films with new AD tracks? Well, you can't go back and add a description track to a warehouse of old CDs or those on store shelves today, but you can come out with a new version! That's what happened recently with:
And in closing, these thoughts from Shane:
It certainly isn't lost on my team that these tracks may be the entry point for many patrons into the incredible adventures of Indiana Jones, or the dangerous criminal world of Michael Corleone in The Godfather films, just to name a few highlights in Paramount's large catalog. We strive to have the highest standards and work with the best vendors to create the AD tracks for our releases so that generations of film fans can enjoy them for years to come.
Thank you Paramount. We certainly hope that other studios will follow your lead in recording new AD tracks for old films.